Irish Manhattan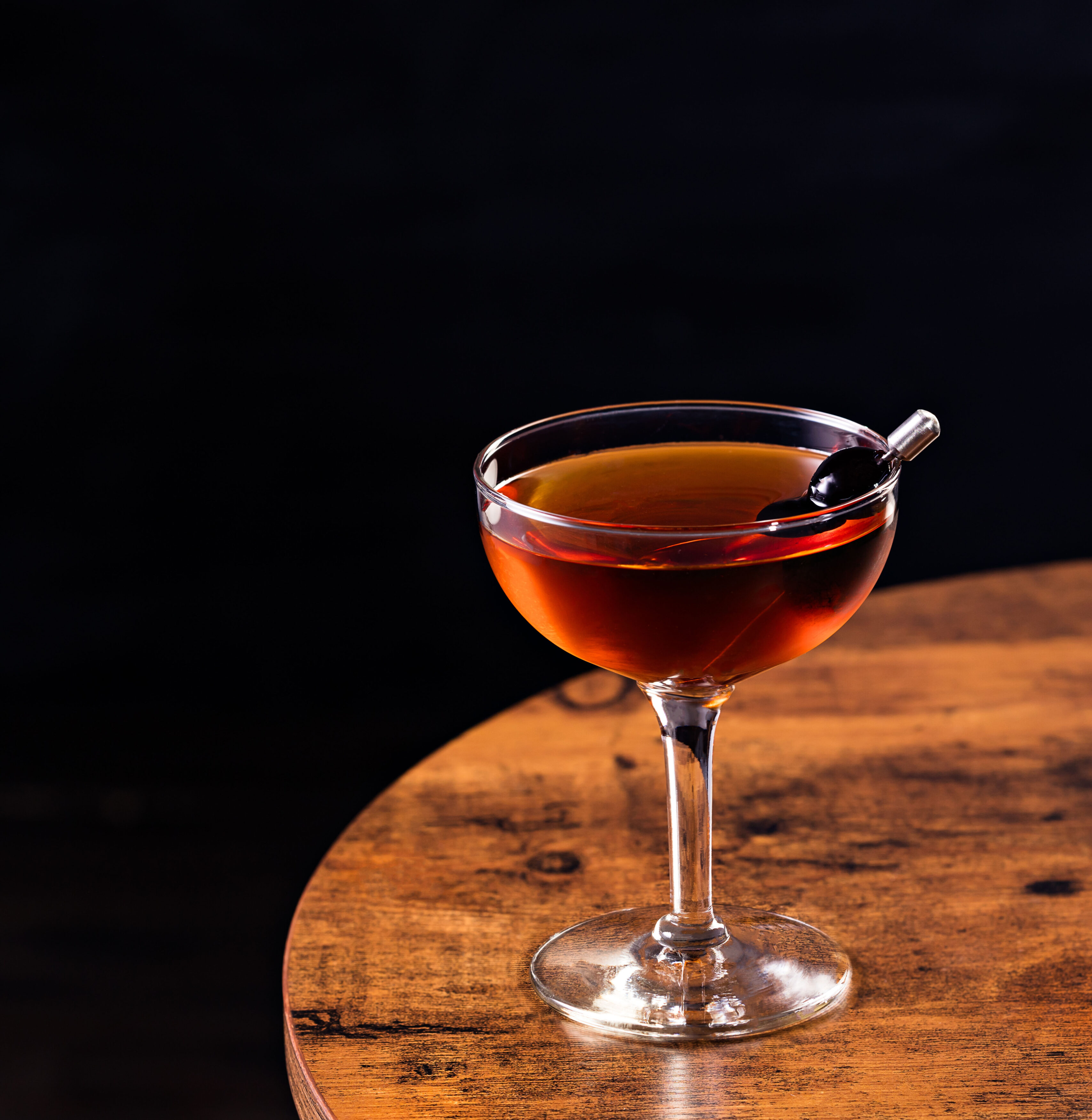 I have created several riffs on the Classic Manhattan using Irish Whiskey. While rye and bourbon are the classics in the Manhattan, I don't see any reason not to try an Irish Whiskey. Specifically the Tullamore Dew 10 year old Single Malt. As I've noted before, the Tullamore Dew has the earthy, grassy flavors of Irish whiskey with the flavors of fruit, (apricot, pineapple, raisin) and wood. Just the depth of flavors that blend with vermouth. This time I used Carpano Antica Vermouth  The flavors of this vermouth work perfectly with the Tullamore Dew. For the bitters, I substituted our Doc Elliott's MixologyTM Walnut Bitters which highlight the flavors of the Whiskey and Vermouth as well as bringing a soft finish.
Ingredients
2 oz Irish Whiskey
1 oz Carpano Antica
¼ oz Grand Marnier
2 dashes Doc Elliott's MixologyTM Walnut Bitters
Brandied Cherry for garnish
Orange peel for garnish
Instructions
Chill a cocktail glass with ice and water
Combine all ingredients, except the garnishes, in a mixing glass with ice and stir to combine and chill
Double strain into chilled cocktail glass
Add the cherry, express the orange peel over the drink and float the peel
Cheers!