Classic Martini
From the middle of the last century, the martini became basically gin or vodka on the rocks.  The vermouth that originally was prominent, became a splash or even a wash.  This is how to make that cocktail.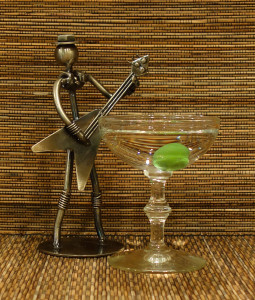 1 1/2 oz. Dry London gin such as Bombay Sapphire or Vodka
Fresh Dry Vermouth
An olive for garnish
Chill a martini glass with ice and water
Fill a mixing glass with ice and add a splash of dry vermouth and swirl the glass.
emtpty the vermouth but retain the ice.
Add the Gin or Vodka and stir to chill.
Strain into the chilled glass and drop in the olive.