It's International Margarita Day!!
Practically everyone who mixes drinks on any level has their own margarita recipe.  Without disparaging anyone's favorite, here is our most requested version.  It is a simple but classic margarita on the rocks.  We make this as a sour, shaken and served straight up without a salted rim.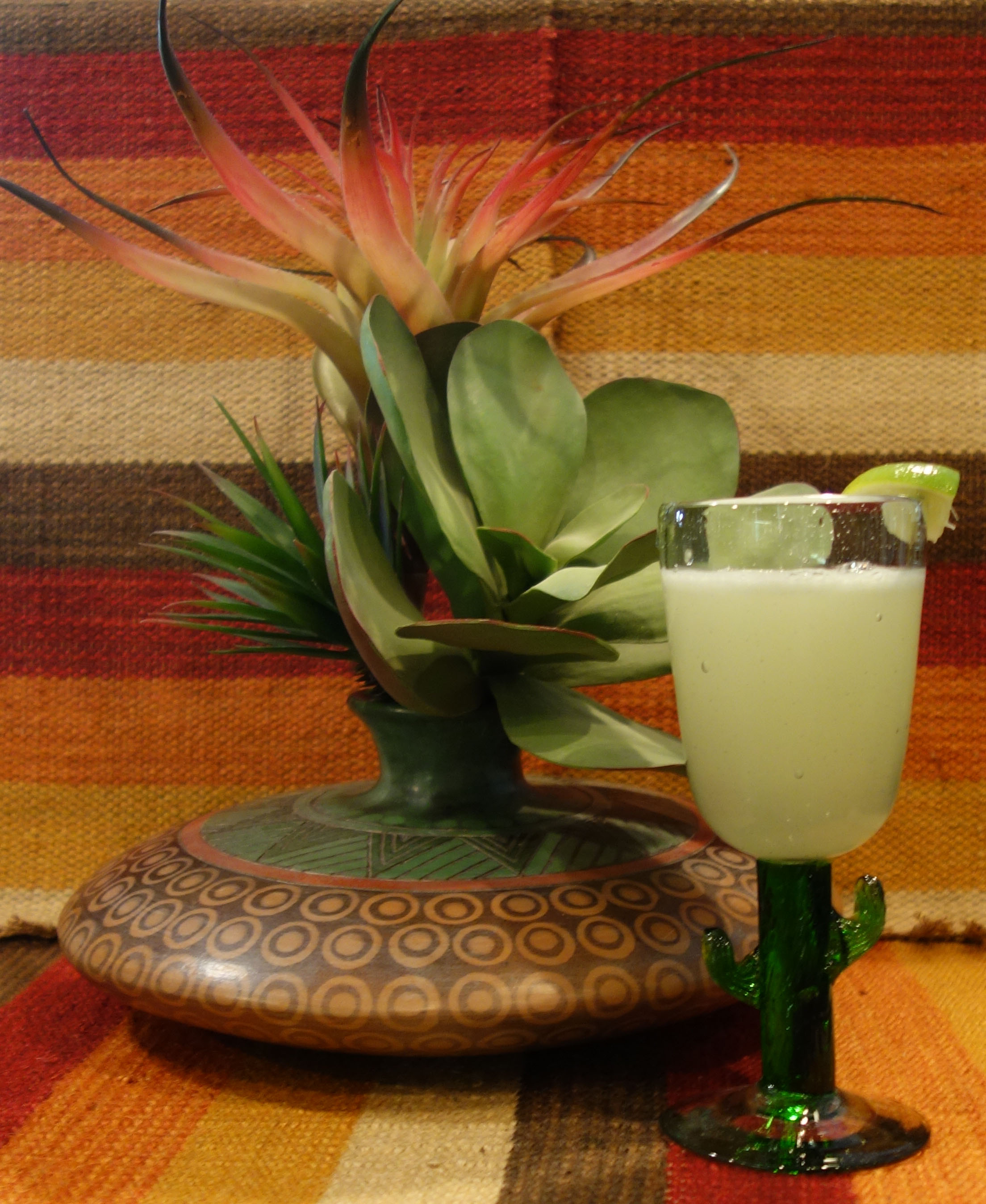 This is the only drink we make using Equal.  A lot of people love the idea of low calorie drinks.  Since the object here is to  offset the tartness of the lime, the simple sweet flavor of the Equal will work as well as sugar. Mouth feel is not an issue with this cocktail.  If you do use sugar it needs to be the superfine variety.  Regular granulated sugar will not dissolve well.
Beware: the sweetness hides the alcohol content.
2 oz. Premium plata tequila – such as Milagro
2 oz. Fresh lime juice
1/4 oz. Curacao – we use Cointreau or you can use blue curacao for some extra color
3-4 tsp. Superfine sugar or 1-2 packets of Equal
Pinch of salt
Chill a margarita glass with a few ice cubes and water
To a shaker add all of the ingredients.
Shake with ice until shaker is frosted, 10-15 sec
Strain into  chilled glass
Cheers!