I love a bitters forward Old Fashioned.  So, the March Mixology Monday theme of "Call me Old Fashioned" is right up my alley.  Thanks to Sass & Gin for hosting and choosing a most magnificent theme!
This drink requires Bad Dog Barcraft's Fire and Damnation Bitters available here.  "Fire and Damnation" made me think of the old tent revivals and thus, the name.  (Besides, I'm certain that this is good for the soul!)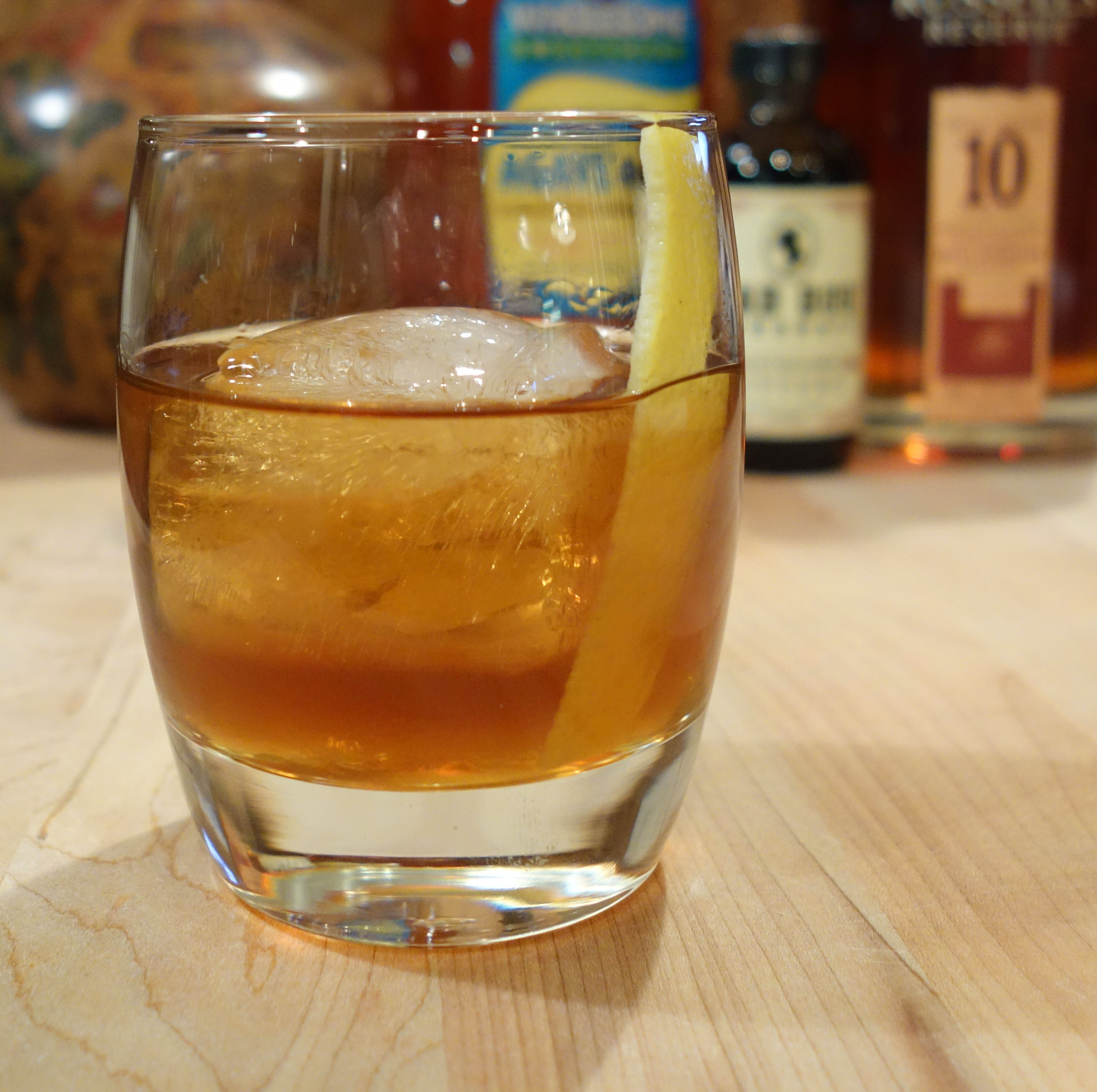 You want several dashes of the bitters to enable the flavors to come through.  Then balance the bitterness with the agave.  I use agave nectar rather than making a syrup.  Different brands of agave vary in sweetness, so you may need to adjust the amount you use.  Be careful not to make it sweet.
I use Russell's Reserve 10 Year Old for this cocktail.  It is a little lighter on the oak but retains the spice and body you expect from a good bourbon.  Notice that this is essentially a built drink, a la Dave Arnold in Liquid Intelligence.  I found that this technique works very well for most Old Fashioned's.  It's a bit like Scotch on the rocks: the cocktail starts out strong and then cools and dilutes as you sip and gently swirl the ice.
Old Fashioned Tent Revival
2 ozs. Russell's Reserve 10 Year Old
3-4 dashes Bad Dog Barcraft's Fire and Damnation Bitters – about 1 barspoon
1/4 oz  Agave Nectar or more to taste
Lemon zest for garnish
Add everything, except the garnish, to an un-chilled, single old fashioned glass and stir to combine.
Carefully drop in a large ice cube.
Express the lemon and float it in the drink.
Cheers!